Students Compete in Local Business Competition
Green Local Schools
Thursday, March 12, 2020
Juniors and seniors in Mrs. Erika Riffe's College and Career Readiness classes recently participated in a class project for the Glockner Dare to Dream business competition. The program allows students to meet local entrepreneurs who encourages them to dream of becoming one themselves. Teams come from counties in Ohio, Kentucky and West Virginia.
Once the project begins, students are placed in groups of 3-5 participants. They then come up with an original idea and a business plan to develop and promote. The student groups have an opportunity to meet with a representative from the program prior to the competition. The representative meets with the groups once or twice during class-time and guides them on what the judges will be looking for in their idea.
The next stage is the local contest within the school. Judges select the top 4-5 projects and those groups of students move on to the semi-final contest held at the Shawnee State University Kricker Innovation Hub. Once again a panel of judges listens to the pitches and chooses the top 14 groups who will then move on to the finals.
The Glockner Dare to Dream program is free of cost to both the student and the school, and there is no obligation to participate. However, by participating in the competition students are eligible to win cash prizes donated by various businesses. Each group wins a percentage of the funds based on where they are ranked.
This year Green High School had five groups make it to the semi-finals with four moving on to the finals. Congratulations to the following groups for their accomplishments in the Glockner Dare to Dream business competition finals:
Tied for 12th place, the Gym Jacket team won $750 (to be divided between all members) for their business idea of a vinyl cover to be used to protect gymnasium floors. Team members were Dawson Damron, Ricky Nash, Ethan Huffman and Wiley Sanders.
Placing eighth and winning $1400 was Heat Wave, which is a portable shoe trailer. This trailer displays restored designer shoes and provides shoe restoration services. This group also won the William Beale Award for being an ECO friendly company. This awarded them an additional $800 for a total of $2,200. Team members included: Kaylee Blankenship, Marissa Boza, Kylie Stapleton, and Josh Hammond. Not pictured is Dustin Sprouse.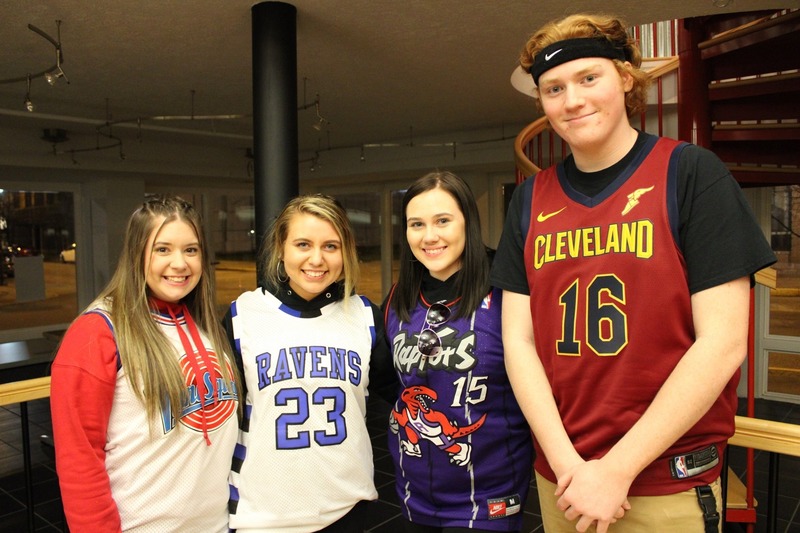 Puffer Pouch, an armband that holds an inhaler for easy access on the go, finished in seventh place claiming $1,600 in prize money. Group members were Brelan Baldridge, Grace Wilburn and Tori Ratliff. Not pictured Kim Brown.
Tying for fourth place was the Imagination Machine included Rachael Cline, Kaitlyn Cooper, Mady Blanton and Cassie Kellogg. They won $2,200. Their business idea was for a pop-up dress shop for children's birthday parties and other events.
Again, congratulations to these juniors and seniors who went above and beyond expectations to be successful in their projects. Thank you Mrs. Riffe for encouraging our students to compete in this project and pushing them beyond their safe, comfortable boundaries.